Image taken from allyaddicted.wordpress.com
Hello my lovelies! Today's post is centered around something that affects or will affect each and every one of us. Whether it be ourselves that experience this or we are affected by someone else, there's bound to be some form of addiction in your life. Maybe, you're like me and feel addicted to chocolate and shopping! Maybe you're a bit of a sneaky smoker or like a drink every now and then? Perhaps it's a lot worse than this and you know someone going through drug addiction of some kind. Whatever it may be, I think we all need a little reminder of what addiction really is. And how does it start? I will also tell you a little about my own experience with addiction. Let's begin!
To me and I'm sure to most of you the word addiction conjures up mental images of smokers, substance-abusers & alcoholics. However there are many other ways you can become an addict of something. Perhaps you love watching that certain t.v programme and you can't seem to get enough of it. Does that make you an addict? Maybe you have special rituals you have to do each and every day. Does that mean you have OCD or that you're just addicted to doing these things? Can you be addicted to people? I believe there is a very thin line between addiction and obsession, both of which have very similar attributes.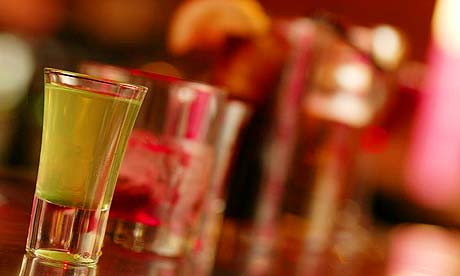 Image taken from www.guardian.co.uk
So what is the difference between addiction and obsession? After a lot of research I have found that this is the best way to describe them.
Obsession is being overly focused on one thing so that it prevents more important things from entering your life. Addiction is behavior that interrupts normal activity.
For example to someone who loves exercise and think they may be addicted/obsessed. They are addicted to the endorphin's which are released through exercise which produce the feeling of happiness, Therefore they become obsessed with exercise in order to feel this way.
Image taken from supplementandbook.com
An example for someone who can't seem to stop smoking would be: The person is addicted to the nicotine in the cigarette as it seems to relax them. By doing this they feel almost safe whilst holding a cigarette (the psychological bit) therefore become obsessed with smoking in order to get this feeling.
Basically we can become addicted to the way something makes us feel and how that affects our mind and body. We can then obsess over it in order to feel this way.
It's very simple when we break it down and really think about it. So how do we battle these addictions & obsessions? Once we realise why we feel this way about certain things it can become a lot easier to stop doing them. Just think to yourself "do I really need this cigarette?" because the obvious answer is that you don't. You may feel very attached to it because it helped you through a rough time, but at the end of the day it's not doing you any good! I myself can say this as a few years ago I went through a bad stage in my life. A lot of things happened which I had to come to terms with and a friend offered me a cigarette claiming that it would calm me down. I then became a smoker for the next year. It made me feel like it was something to turn to when things got too rough. I decided to stop smoking after a year because I realised it was all in my mind. I didn't need the nicotine, I'd just become addicted to the way it made me feel and in turn obsessed with smoking. It was a strange time for me as I'd always been extremely anti-smoking. I'm so glad I stopped now. At the time it was a way for me to deal with the problems I was faced with, but I told myself I'm stronger than that, I don't need to smoke.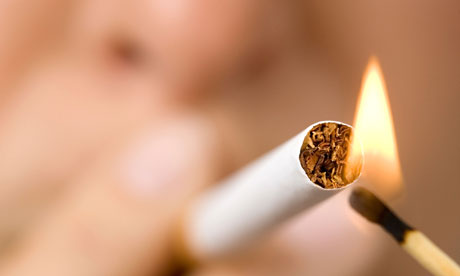 Image taken from www.guardian.co.uk
I decided to write this post not just based on the risks of being addicted to just one thing, but to explore what being an addict actually is. I think it's important to understand why we become addicted & obsessed to certain things, it certainly helped me get through my addiction! We only depend on things because we believe they make us feel better, when really they're taking over us, controlling what we believe. We are all strong people, we just need to believe that instead! I'm also not trying to preach at anyone or to tell them what to do, these are just my views.
I really hope this post helps any of you out there that are trying to get over an addiction of some kind. Remember if you feel like you can't get over your addiction by yourself then tell a friend or family member or make an appointment with your doctor. There are always people who are more than happy to help you. If you have any questions I will try my best to answer them. Remember I'm definitely no professional, but I will always give the best advice I can! Hope you all have a wonderful Tuesday and as always please be sensitive & thoughtful to others when commenting.